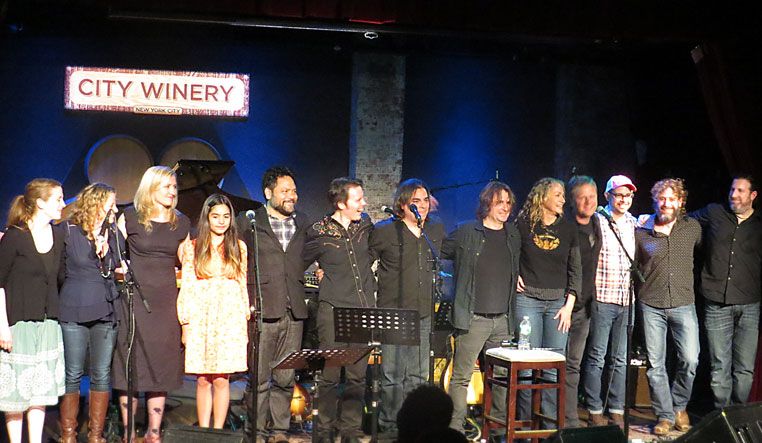 Sunday morning, May 19
Wandering through an old cemetery across from our hotel in Dallas. Shudder to see so many graves of infants, children. Makes me so grateful to be a mother in the modern age, in a developed country. Missing my girl so, can't wait to get home, tiptoe into her room, watch her sleeping: can't wait to wake her up for school tomorrow, absorb her languid drowsy morning self, warm in her blankets, our cat licking her wrist as she does every morning.
I feel like one day isn't sufficient to celebrate Mothers Day. It should be a season like Christmas/Hanukkah/Kwanzaa, (or at least 10 days like Jazzfest). But I'm so glad our Mothers Day show in NYC last weekend was a success, so happy to share the stage with Elizabeth Mitchell and the moms of Ollabelle. I'm especially proud to support Somaly Mam and Save the Children. They are working EVERY day to help build a world where childhood mortality is the rare exception in every country, a world where young boys and girls can grow up protected and cherished.
So thank you to all who came to our show. Here's hoping we can make it a yearly tradition. And thank you to Somaly Mam and Save the Children for mothering so many: feel free to support them any day of the year at www.somaly.org and www.savethechildren.org.
Bless you all!
read more